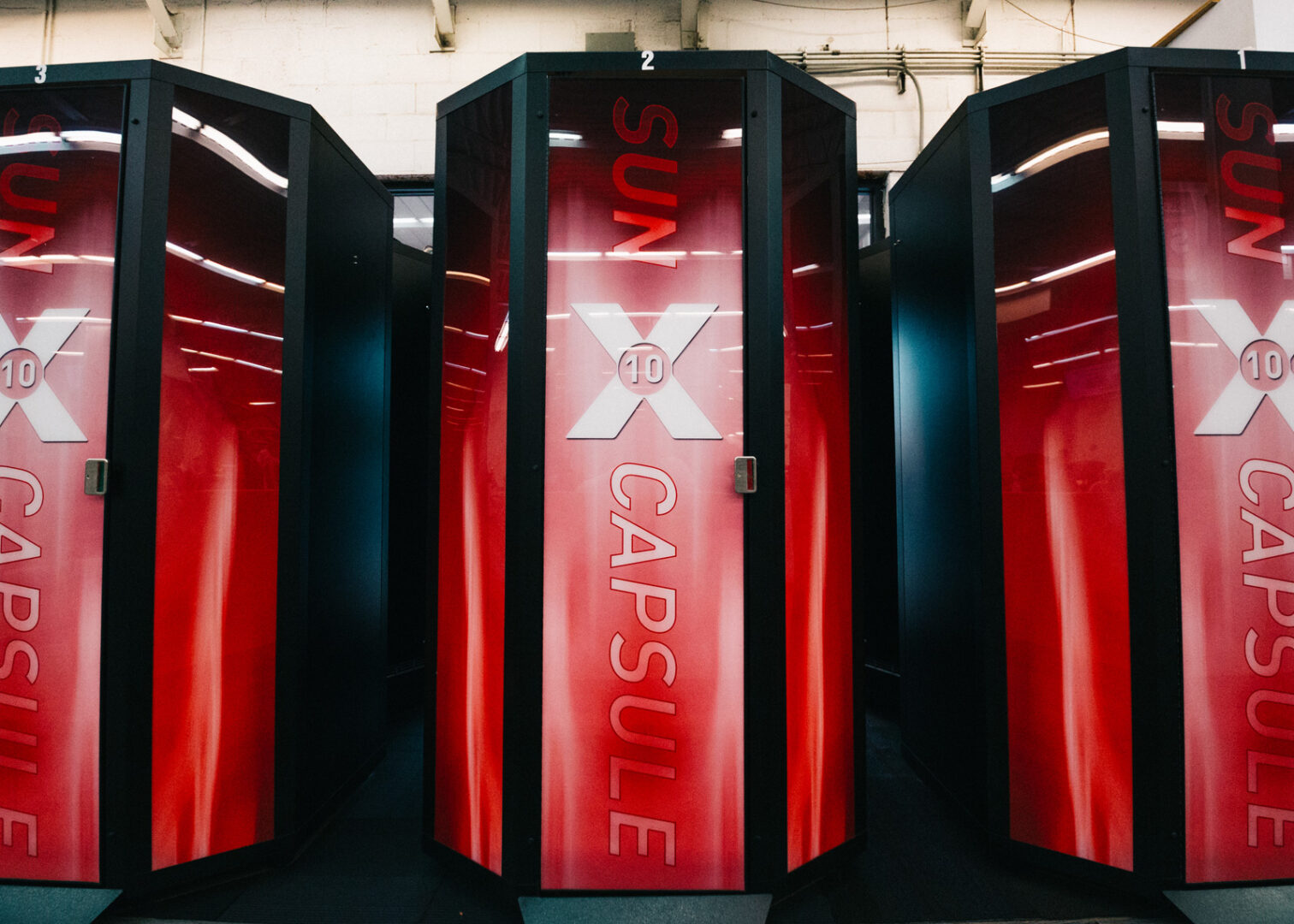 We offer unlimited tanning!
Sun Capsule has developed a tanning system that makes tanning fun for everyone. The Sun Capsule 54-200, designed specifically to meet the needs of Destiny Fitness clubs.
It's a 200-watt, 54-lamp system that delivers more power, better performance and tans as many as six people per tanning hour. The Sun Capsule delivers a superior tan in as little as 5 – 7 minutes.
Get unlimited tanning and access to any of our gyms for as low as $29.95 per month.
Check out more of our classes and services